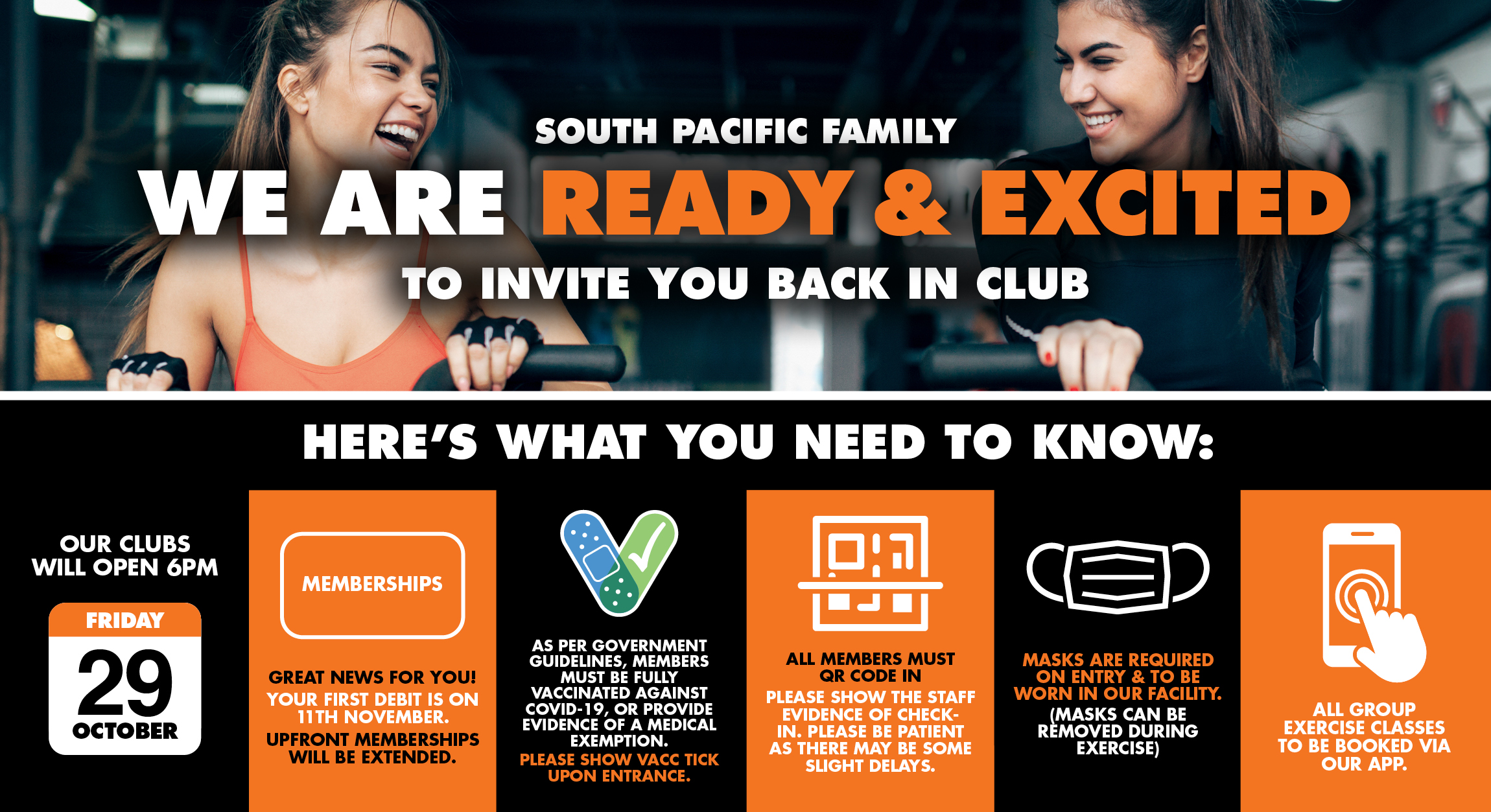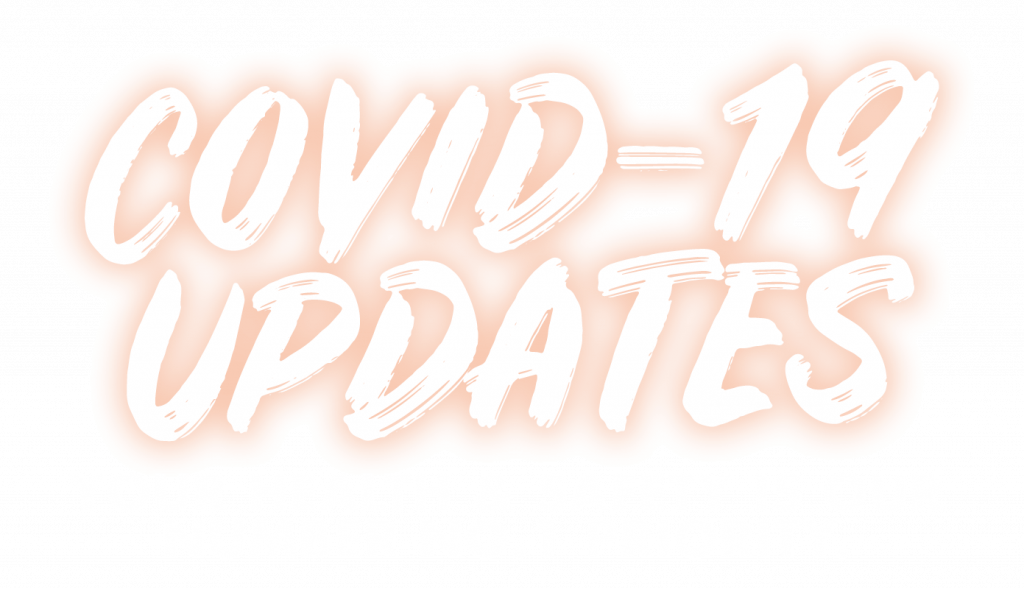 STAY ACTIVE WITH OUR ONLINE TRAINING OPTIONS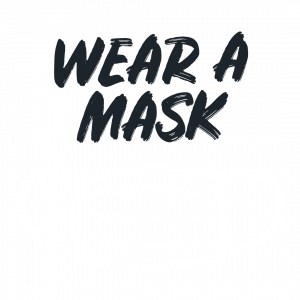 From Friday 24th December, please ensure you enter our facilities wearing a mask and continue to wear it when not exercising.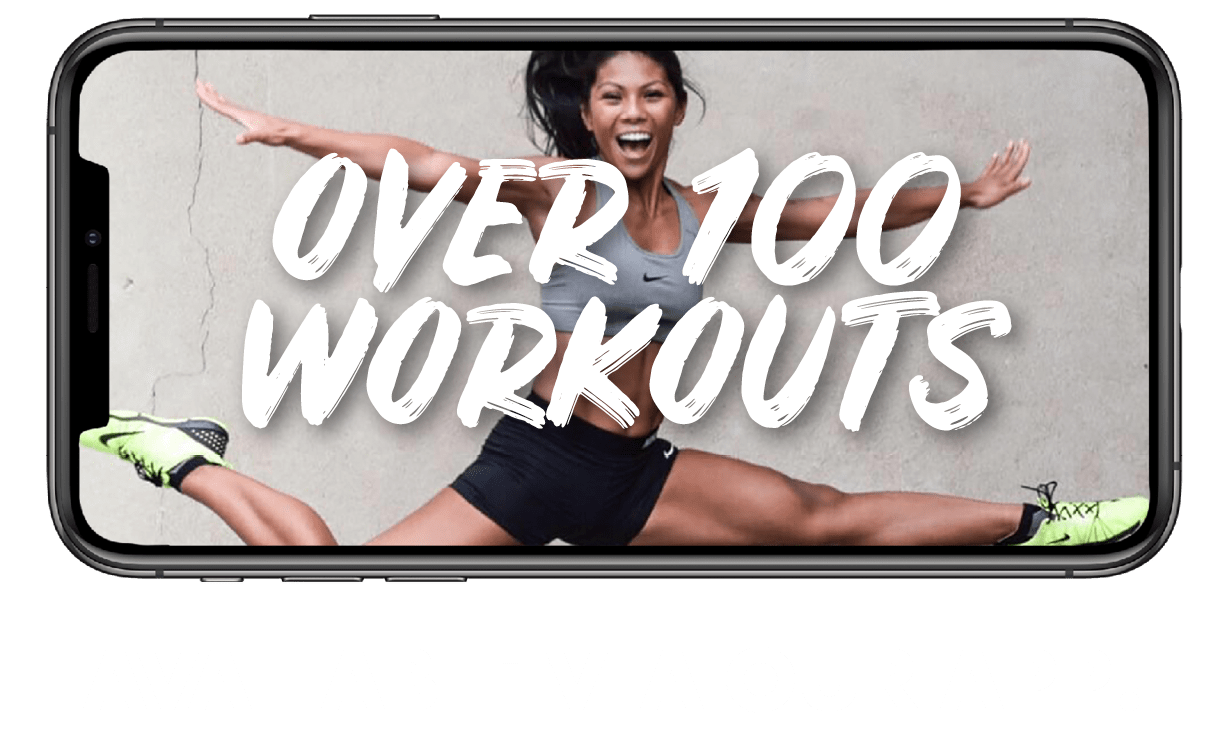 PLUS
STAY CONNECTED WITH LIVE WORKOUTS
Starts SATURDAY 13TH FEBRUARY AT 10am!
Sessions will stream LIVE from our St Kilda Facebook Page.
click below to be directed to the St Kilda Facebook page.
GOVERNMENT REQUIREMENT
MELBOURNE IS CURRENTLY IN LOCKDOWN 6.0.
WE HAVE CLOSED OUR BUSINESS & WE CAN'T WAIT TO SEE YOU BACK SOON.
YOUR SAFETY IS OUR #1 PRIORITY
Please watch our video for details on the health and safety measures at all South Pacific Health Clubs.
WEAR A MASK
Please ensure you enter our facilities wearing a mask and continue to wear it at all times when not exercising.
SOCIAL DISTANCING
As shown in this video, we ask that everyone adheres to social distancing when training.
QR CODE CHECK-IN REQUIRED
In addition to this video, it is a State Government requirement to check-in and scan the QR Code upon entering our facility.
FREQUENTLY ASKED QUESTIONS
FREQUENTLY ASKED QUESTIONS
What's happening to membership fees during LOCKDOWN 4.0?
We have temporarily closed from Friday 28th of May, following government instructions. All enquiries will be responded to as soon as we are back in club.
For those on a direct debit membership, the direct debit due on June 10th has not been processed. For those on a paid in full / up front membership, your expiry date will be extended.
We are running ONE LIVE Class a day so please visit the APP for our class schedule. Classes are streamed via our Facebook Page (click here). PLUS we have OVER 100 On Demand Workouts that you can access through the APP.
We thank you for your support during these circumstances and we look forward to seeing you all again very soon.
Stay safe and well during this time.
How do I cancel my membership?
You will need to visit your home club to request cancellation in person or send a request online via the Member Portal. Please refer to the terms and conditions on your original membership form for more information or click here.
My bank details have changed, how do I update these?
Will your closure affect the duration of my contract?
Your membership terms and conditions will remain the same. You will not lose any membership time while your membership is suspended.